Welcome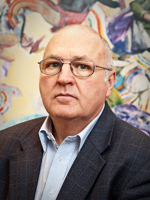 Welcome to Photo-Nest. Thank you for visiting these galleries of my photographs. You will find a wide variety of images and I hope you discover something that you find beautiful or inspiring or thought-provoking. I will add to the collections on a regular basis, so please return from time to time to see what is new or different.
My photography strives to look behind the masks we wear and the roles we play to gain insights into the human mind, heart and soul. I look for the range of human emotion in its purest form, freed from the ways we hide our true selves. I am always interested in questions or feedback and welcome hearing from you via the contact page.
It would also be a pleasure to hear from models and make-up artists interested in working together. More about me can be found by clicking the ABOUT button.
All gallery photos on this site are my property and are under copyright with all rights reserved. They may not be used except with my explicit written permission.